Performance Utility Supply has started delivering materials and supplies to our friends at High Light Electric who are hard at work on the 405 Improvement Project. The project will help dramatically reduce commute times for Orange County commuters by adding 2 more General Purpose lanes and 2 new Express Lanes to the 405 Freeway between Costa Mesa and Long Beach
The project is expected to save all of Orange County 2 millions hours of traffic time in the first year after the project is completed. PUS loves playing a part in a project that makes life better for people. The 405 Improvement Project is exactly that.
OCTA in cooperation with Caltrans is widening the 405 between the 73 and 605. The project will improve 16 miles of the 405 and includes adding one regular lane in each direction and making improvements to freeway entrances, exits and bridges. In addition, the project will add the 405 Express Lanes, incorporating the existing carpool lanes and a new lane in each direction. The 405 Express Lanes will give solo drivers the choice to speed up their commute for a toll and give options for carpoolers to use the lanes for free. When the express lanes open, two-person carpools will pay a toll only during peak hours and carpools of three or more will be free at all times. Credit: (http://octa.net/Projects-and-Programs/Under-Construction/I-405-Improvement-Project/?frm=7135)
Check out the videos below (published by the Orange County Transportation Authority) to learn more about the 405 Improvement Project and how Orange County will benefit.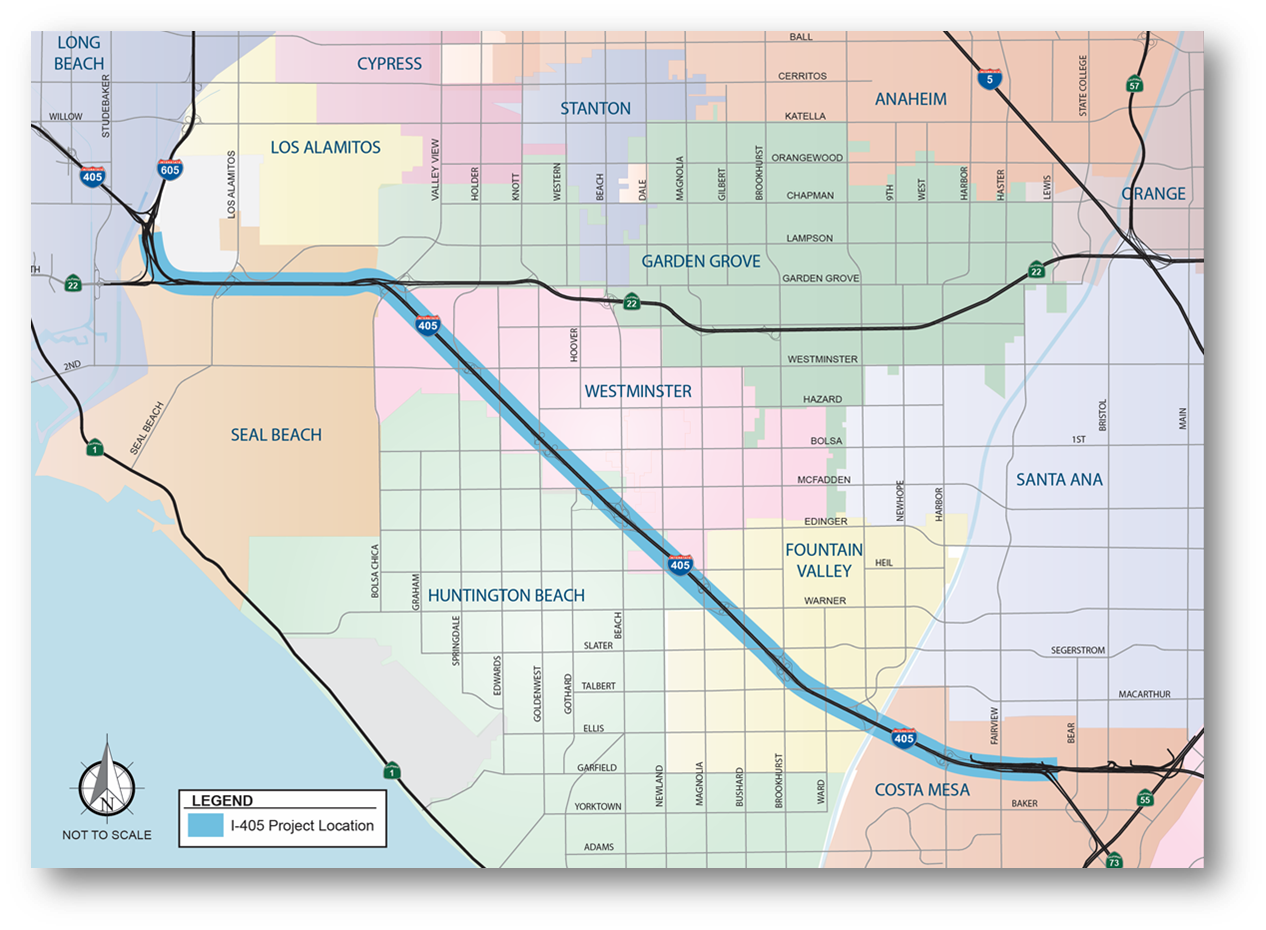 405 Improvement Project Map